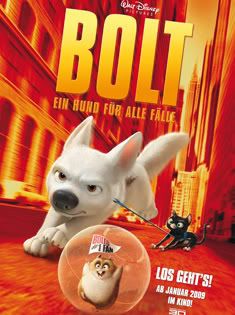 Aloha everybody!

und yehaaw!...Ich bin heute wirklich an der Grenze am wegknicken...somit lasse ich mein schlechtes Englisch heute daheim und laber euch mit meinem genauso schrecklichem Deutsch zu!XD
Letztes Weekend fand ich EEENDLICH mal Zeit mit Sisa wieder ins Kino zu gehen!

traaadaaam ->
BOLT
der Film war wirklich toll,doch der wirklich wahre Hero ist
Dino
!! xD Dieser hyperaktive mega Hamster ist doch wirklich die NO.1!

everybody saw this movie too?<3
Da wir schon bei Disney & Co. sind,...letzte Woche organisierte ich mir auch sofort die
Wall*E Special DVD
wheee~ da ich den Film LEIDER nicht im Kino gesehen hab....er ist so toll ;_;
Wall*E...&...Mo*E...&...Eve...

YOU HAVE TO SEE THIS MOVIE!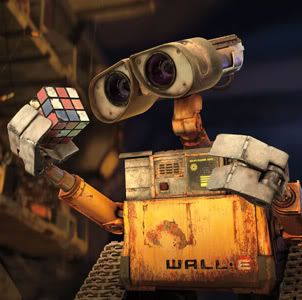 i never thought that this movie is so cute...ja...am Schluss musste ich wieder mitheulen! Ich bekenne mich!XD
Ach so! You can see my 'a bit newer' Sidebar?

i have now a pic from me in there...i'll try to change my photo very often!<3
& i have more links & 'Zitat of the Day' in there!

ach, und noch eine Sache! Ihr müsst euch unbedingt den neuen Soundtrack von Silent Hill: Homecoming anhörn! (Hier mal ein Dankeschön an Gregor! :)

Wenn ihr die anderen Soundtracks auch so toll findet,dann werdet ihr den hier auch mögen!

Hier mal eine kleine Hörprobe,von 'Elle Theme'...ich glaub sogar bei Amazon gibts drei Songs gratis als Hörprobe...?
http://www.mediafire.com/download.php?dymly1muwl3
öhm jetzt ist der post ja doch länger geworden,naja!x'D
also dann,have a great day/night!
bye bye!

♥feeling:

tired
♥vibration: Silent Hill Homecoming Soundtrack