Aloha!!

how are you all? gooosh i'm so sorry for letting my lj account almost die!
it happen sooo much in my life since my last blog entry...like i left my parents house and life now with my boyfriend together, we got last year our shiba inu baby and one of the hardest things happened in my life...my grandpa died 2011 (love you)
and so much more...and now i thought 'hey i missed it to write about my life...soo let's write something again!'
mhhh where should i start...maybe first of all i should introduce our Shiba dog named, Mex! traaadaa~
this was Mr. Mex when he was a little puppy






(

puppy timeCollapse

)




mhhh what can i tell you next

tomorrow is our last day of vacation grml...but we had 3 weeks of vacation i think it's enough haha


ohh! did hear about Monster High? i fell totally in love with them!!

i really love the idea about Barbie dolls combine with Horror!!
i REALLY love them! especially Frankie Stein and Abbey Bominable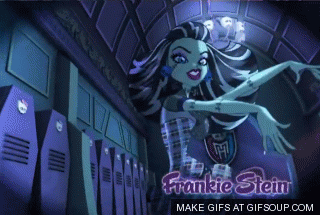 mhh i think that's enough for this day!
i think i'll write tomorrow more
sorry for my bad english



love you byeeee!
♥feeling:
lazy
♥vibration: Shining the Movie in the background XD