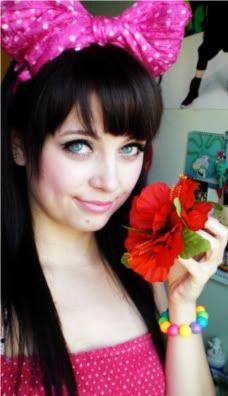 Aloha honey's!!

How are you all! Hope you doing all well!
In only 4days the 'Connichi' will start! i'm so excited!! to see all my friends again!<3

i think i already wrote it here? we going to cosplay the famous Baroque Firm of One Piece! and i'm the lovely and cute Miss Goldenweek!*cheer*
gaaaawd~ BUT my skirt is toooo looong....i feel like a old granny...have to cut it!GNAH!
yesterday i took some pictures! i'm so in Katy Perry Feeling! i love her new Album 'Teenage Dream'
already heard it?<3 LOVE!


You have to click on the link and you'll see more picture..they're a bit tooo big...i'm too lazy!x'D TAKE CARE! BIIIG PICUTER's!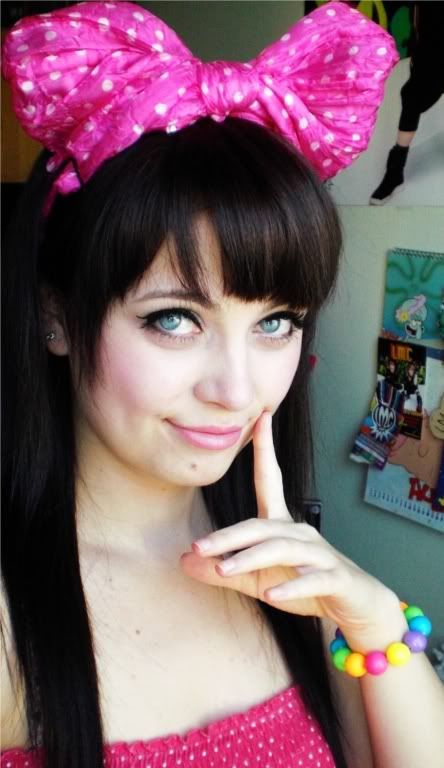 + a bonus picture! Sulley want's to kiss me! haha xD

ohhhh~ and i'm so excited for the new Batman Arkham City! UHHHHH~ *scream*
can't wait!! *jump* i found a bunch of new pictures! wow!
buuuut....we have to wait fooor sooo long...until autumn 2011!! *dies*
sooo have a beautiful day/night and byeee bye!
oh yesterday it was such a wonderful weather and toit was so cold today here in Germany!! i think i'll catch a cold!

is it cold at your hometown too? wah~ want more summer!!
♥feeling:

bouncy
♥vibration: Teenage Dream ~ Katy Perry